Our Treatment
Step 1. Analysis
Upon completion of the Hair Questionnaire and detailed analysis of your scalp with our Analysis Scanner, our well-trained professional consultants will formulate your Treatment Programme according to our evaluation of your particular problems, taking into consideration of your health, scalp conditions, stress level, hormonal factors, and hereditary traits. We will then educate you on the best approach to a successful Treatment Programme.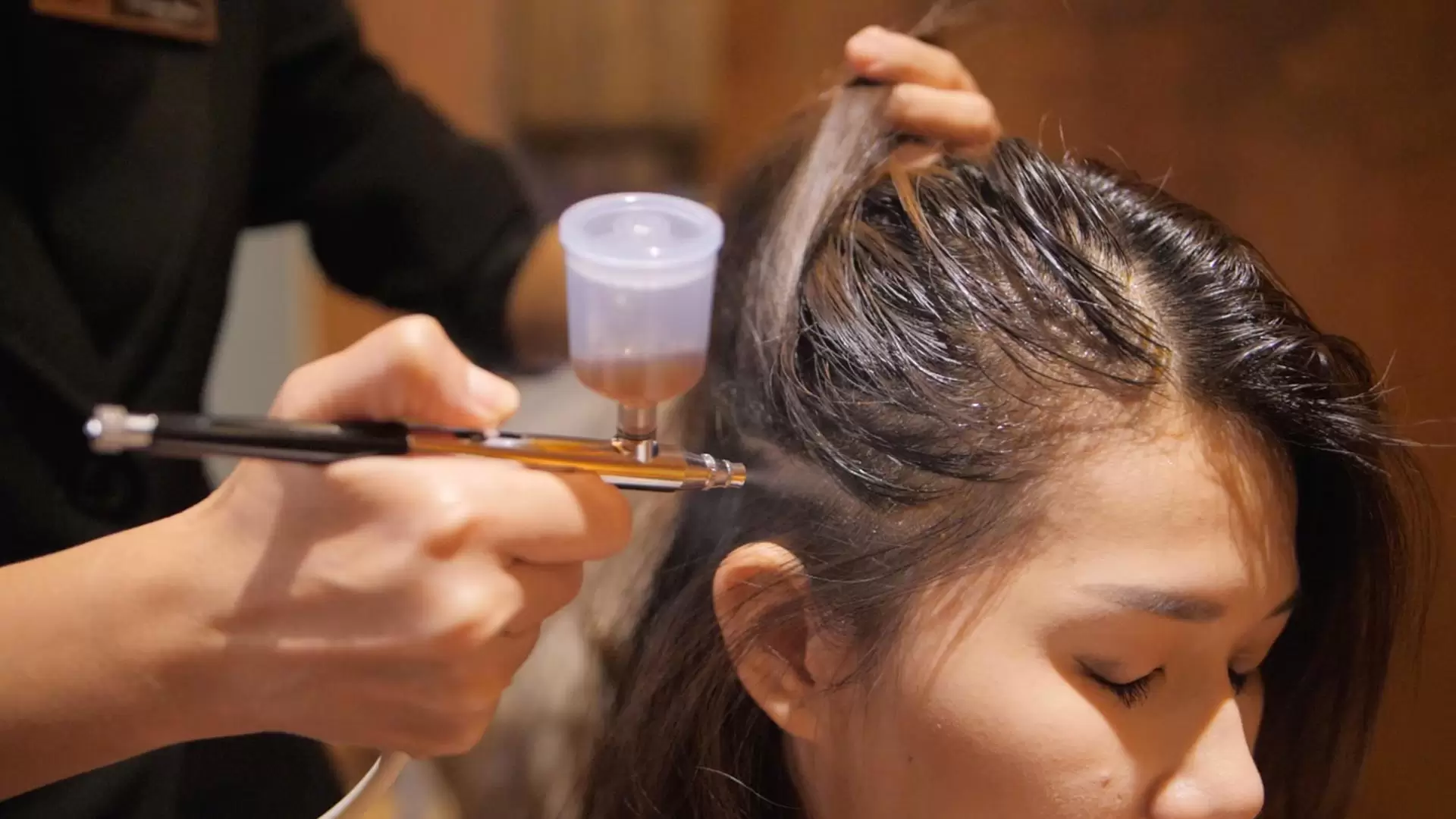 Step 2. Treatment
Once you have your individualised recommended Treatment Programme, your consultant will personally prescribe the concoctions and treatment protocol most suitable for your conditions during each visit.
Step 3. Follow-Up
Monitoring and adjustments of Treatment Programme. Each case is unique, hence different people react differently to our Treatment Programme. Your scalp will be scanned periodically and your consultant will closely monitor and review your progress, modifying the treatment protocol if necessary so that you will be able to maximize its benefits.
8 Key Steps:
6 Elements Hydrotherapy Scalp Spa Treatment
Nano Jet machine is used in this treatment to emit smaller Nano water particles to deep-condition and moisturize damaged cells in the hair. The Treatment also removes excess sebum and dirt in the scalp. As a result, hair is smoother, fuller and has a healthy shine. The repaired hair cells also prep hair to absorb the nutrients of other treatments better.
6 Elements Herbal Regeneration Hair Loss Spa Treatment
Prevents further hair loss and encourage blood flow for healthy hair growth which incorporates the use of a needle-less mesotherapy machine that uses electroporation technology to allow the nutrients in the active ingredients to penetrate deep into the cells.
6 Elements 10-in-1 Hair Spa Therapy
Effectively resolves and tackles almost all kinds of scalp problems; from oily scalp, dandruff scalp, sensitive scalp, itchy scalp and more. A hair mask is also applied in this treatment to provide nourishment to the hair and repair damage hair.